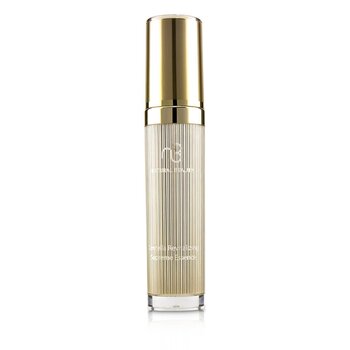 Natural Beauty Centella Revitalizing Supreme Essence 30ml/1oz
Centella Revitalizing Series
The concept of triple rejuvenation
Step 1: Centella Revitalizing Treatment Lotion -> lay a good foundation, wake up skin absorption
Step 2: Centella Revitalizing Supreme Essence -> Inject the tightening energy from the base, repair skin structure
Step 3: Centella Revitalizing Anti-wrinkle Cream -> lock nutrients inside, deep penetration, lock moisturizing essence
Main ingredient: Centella
Centella – the key to improving repair strength, soothing and anti-aging
- Traditional herbs
Suggested use of skin types:
- Suitable for all skin types, especially for sensitive skin.
- Those who have young skin but concerned about aging and want to prevent it in advance.
Main ingredients:
- Centella extract: It has the effect repair, anti-oxidation, protection, decrease UV damage to the skin. The effect of skincare efficacy with good skin permeability.
- Oligopeptide-1 repairing factor: repair the damage skin.
- Alga hyaluronic acid: highly efficient water retention, creating a more efficient transport system
- Hyaluronic acid: Form a water-retaining film on the skin surface, effectively prevent water loss, leaving the skin tender, soft and elastic
- Ceramide Improve the balance between skin oil and water, strengthen the natural defense mechanism of skin's sebum membrane, and improve the skin's long-term water retention ability
- High concentration of botanical ingredients, designed in line with skin physiology, does not clog pores
Usage:
After toner, take an appropriate amount of the product and spread it evenly on the face, massage gently until fully absorbed.

Add to cart
100% GENUINE Products.
FREE SHIPPING by USPS. Delivery usually takes 5-10 days. If no one is home when the parcel is delivered it will be left at the post office for collection.

30 days money back guarantee. If there is any problems with the products please send us an email and we will provide a solution to you, guaranteed.

We use PayPal to securely process payments including credit card payments.
Your purchase is protected by PayPal buyer protection. If you don't receive the products you ordered you can claim your money back.