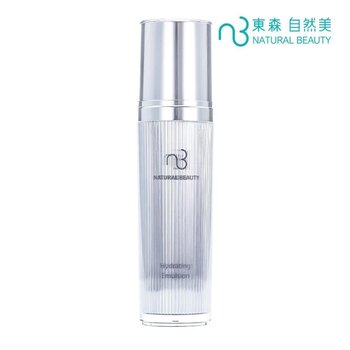 Natural Beauty Hydrating Emulsion 120ml/4oz
Hydrating Radiant Series
Long-term moisturizing, provide abundant moisture and nourishment to skin, prevent skin dryness, keep skin soft, moist and elastic. Retain the water and soothe the skin redness after sunbathing, keep the skin tender and smooth to avoid the formation of fine lines caused by dryness
- Suitable for dry and extremely sensitive skin
- Maintenance after aesthetic medicine.
Main ingredients:
- r-PGA
- Hyaluronic acid
- Ceramide
Efficacy:
- Replenish water, deep moisturize, water retention
-it can soothe skin redness after sunbathing, keep skin tender and smooth, and avoid fine lines formed by skin dehydration and dryness.
- Suitable for dry and extremely sensitive skin
- Especially suitable for skin repair after aesthetic medicine.
Usage:
After cleansing the skin, apply an appropriate amount of the product evenly to the face, massage gently until fully absorbed.

Add to cart
100% GENUINE Products.
FREE SHIPPING by USPS. Delivery usually takes 5-10 days. If no one is home when the parcel is delivered it will be left at the post office for collection.

30 days money back guarantee. If there is any problems with the products please send us an email and we will provide a solution to you, guaranteed.
| | |
| --- | --- |
| Barcode/UPC | 4711665117649 |
| Category | Skincare |
| Brand | Natural Beauty |
| Product Line | |
| Size | 120ml/4oz |

We use PayPal to securely process payments including credit card payments.
Your purchase is protected by PayPal buyer protection. If you don't receive the products you ordered you can claim your money back.